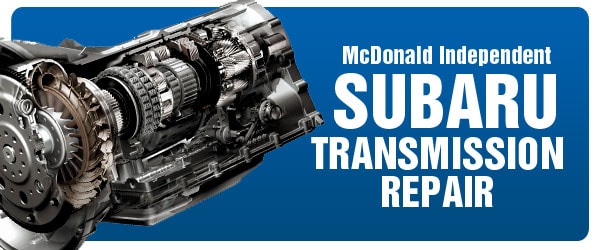 If your Subaru is shifting hard of slipping through gears, it may be time for Subaru transmission service




Subaru Transmission Service and Repair near Denver, CO




According to recent statics

the most common reported problems that Subaru vehicles have is Subaru transmission and engine problems

. When it comes to engine and transmission repair it can be very time consuming and very expensive. That is why the

Denver Subaru Transmission Repair

 at McDonald Independent will provide you with expert advise and affordable service. Our Subaru transmission repair specialists have years of experience when it comes to Subaru transmission repair and they are also factory trained and certified in order to provide Denver Subaru owners with the best auto service for your Subaru car or SUV.



McDonald Independent Subaru Transmission Repair and Service serving Denver, Englewood, Littleton, Highlands Ranch, Parker, Boulder, Colorado